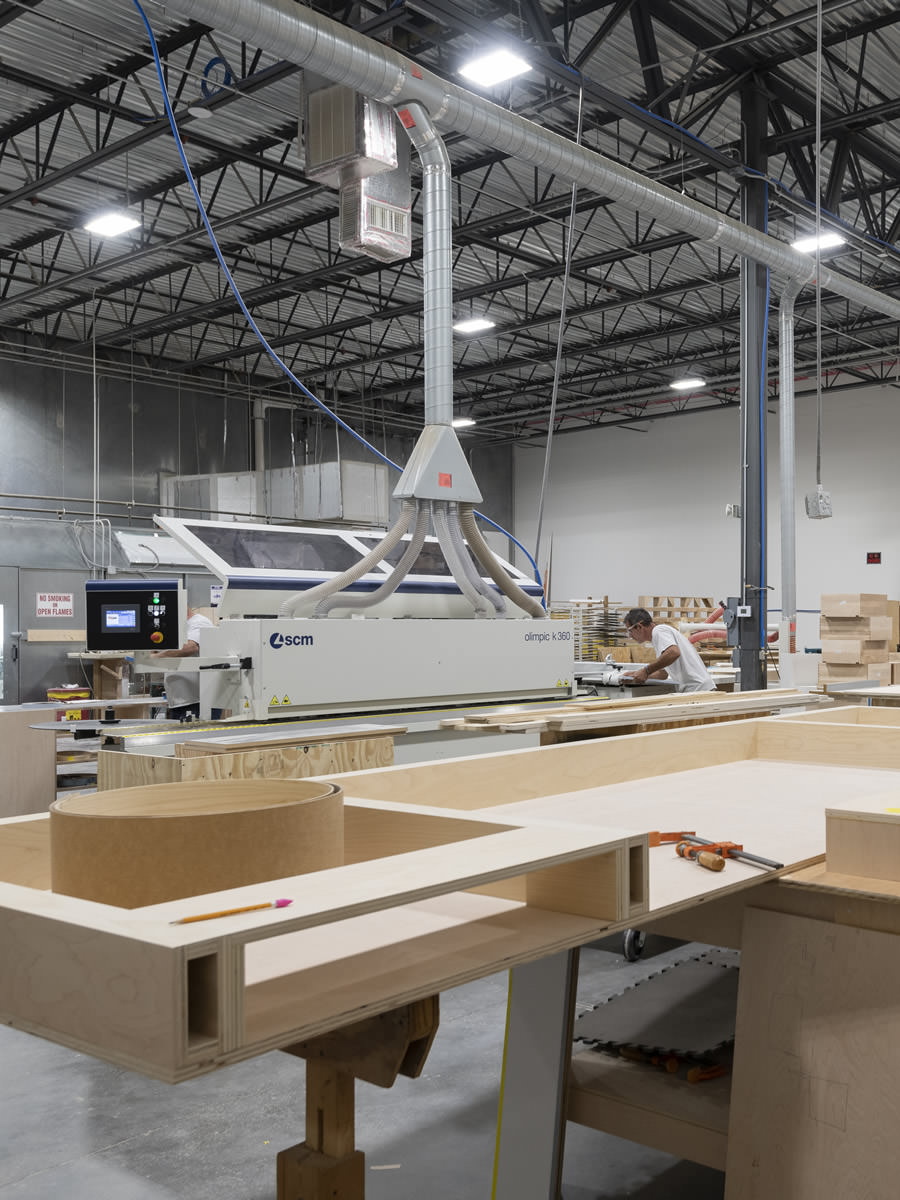 We are the in-house cabinetry division of McGarvey Custom Homes, manufacturing and installing completely custom cabinetry for all of their project needs and more. We create cabinetry, built-ins, wall details, custom doors, custom furniture, and millwork.
Our mission is to serve as a reliable and custom manufacturer of cabinetry, furniture, and details for high-end luxury homes. We believe in the value of original design, quality craftsmanship, and superior customer service.
We stand out from the rest by creating completely custom cabinetry, not factory manufactured. In our climate controlled workspace, efficiency is maximized through the use of a CNC machine which cuts raw materials precisely with little waste. Because everything we design and build for McGarvey is in-house, we typically operate with shorter lead times on full projects, replacement parts, and repairs.